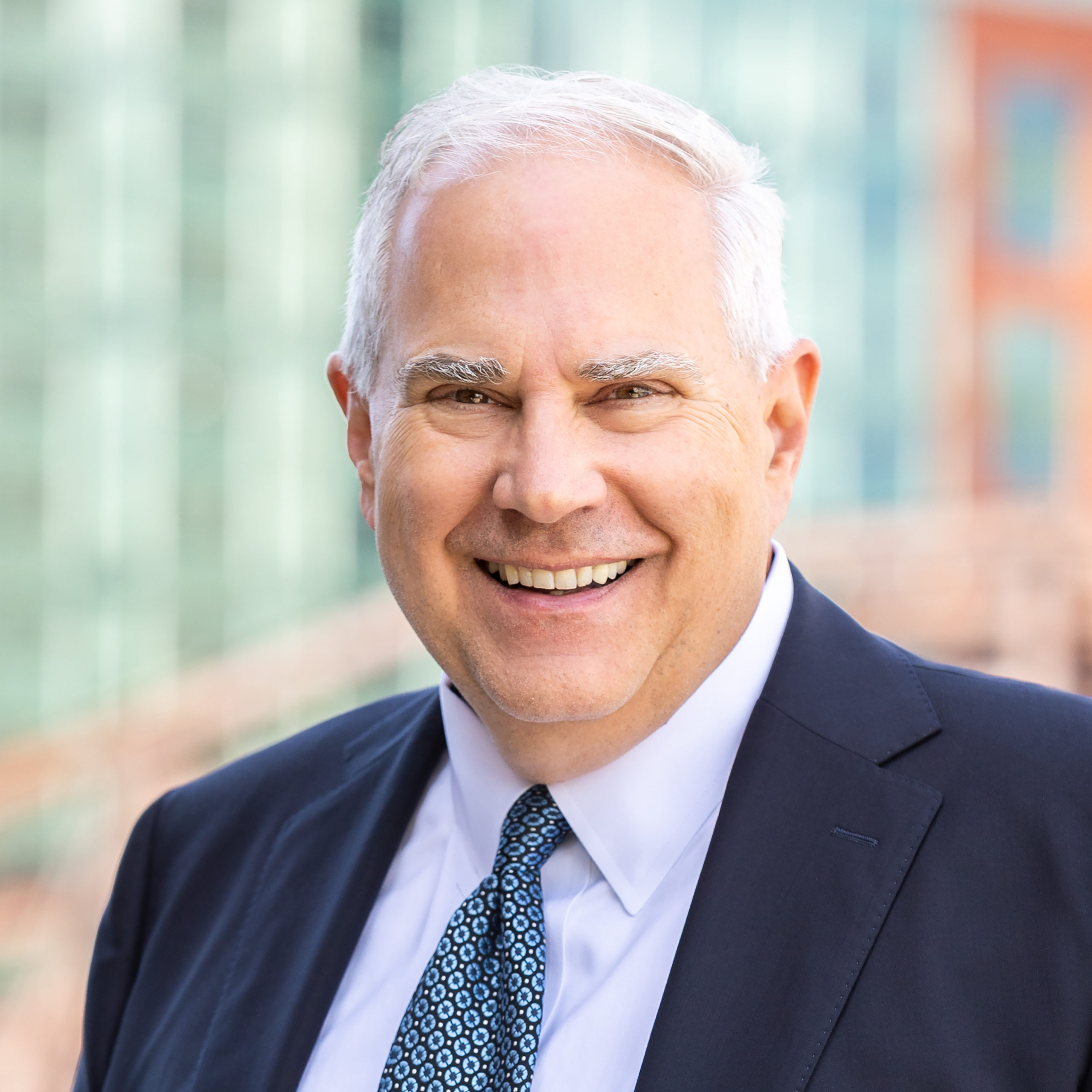 Bradley M. Henry
Bradley M. Henry, a senior partner at Sweeney Merrigan Law, is a trial lawyer with over thirty years' experience in civil litigation. He focuses on wrongful death, catastrophic injury and commercial property loss matters and has handled some of New England's highest-profile cases. For example, in 2016, the US Supreme Court refused to overturn a $63 million trial verdict (a $148.5 million judgment) — to this day, the largest personal injury verdict in Massachusetts history — won by Henry and a former law partner against a global pharmaceutical company for devastating, life-long drug reactions suffered by a child. See Reckis v. Johnson & Johnson, 471 Mass. 272, 28 N.E.3d 445 (2015),  cert. denied, 136 S. Ct. 896 (2016).  
Henry started his legal career in 1989 when, after his first year of law school, he joined a traditional civil law firm in Boston. Having worked his way through college and law school employed as a Supervisor for USAirways (now, American Airlines), he initially defended airlines, aircraft manufacturers and aviation interests in federal court, before transitioning to plaintiffs' practice. Over the course of his career, Henry has handled a wide variety of tragic and complex cases ranging from defective weapon product liability matters to mass transit disasters, from construction site deaths to gas explosions and chemical refinery catastrophes. Early in his career, from 1997 to 2001, Henry was the primary handling attorney in the college alcohol-hazing death case of Krueger v. MIT that resulted in a recovery of $7.75 million.  Henry went on to successfully handle the commuter rail cardiac death case of Allen v. MBTA from 2002 to 2005 in which a commuter suffered a heart attack shortly after boarding his train, but its Amtrak conductor refused to stop the train for medical assistance until it arrived in Boston. From 2006 to 2009, Henry served as Plaintiffs' Liaison Counsel in Boston's "Big Dig" tunnel ceiling collapse case of DelValle v. Bechtel, a products- and construction-related wrongful death case that ultimately settled with 15 defendants for $28.1 million. From 2010 to 2015, Henry successfully represented the families of three US Special Forces soldiers in a wrongful death shooting at a remote base in Afghanistan. Most recently, from 2018 to 2022, Henry served as Co-Liaison & Class Counsel in a record-breaking $143 million settlement of the Merrimack Valley Gas Explosion against Columbia Gas and its foreign parent company, NiSource.  
Henry's practice has included plane crashes, mid-air collisions, complex product and weapons cases, refinery explosions, mass shooting tragedies, hazing deaths, building / bridge / tunnel and other construction collapses, MBTA, railroad and other transportation disasters, electrocutions and gas explosions as well as nursing home and pharmaceutical cases. Henry speaks regularly at seminars and conferences around the country on media, the law and handling high-profile cases. He has been voted to Best Lawyers in America each year since 2012 (and named "Lawyer of the Year" for 2019 and 2022). He has been named to Super Lawyers of New England and of Massachusetts each year since 2006 and has appeared in Super Lawyers' "Top 100 Lawyers" lists four times since 2015.  
Henry is a graduate of Suffolk University Law School, where he has since taught occasional classes and seminars and where he now serves on its Dean's Cabinet. He graduated from the University of Vermont in 1986 with a BA in Political Science (with a concentration on the US Presidency) and dual minors in Psychology and American Literature.
Areas of Practice in Boston, Massachusetts:
Mass Transit & Transportation Disasters
Personal Injury
Professional Associations and Memberships:
American Bar Association (Young Lawyers Division House of Delegates, 1994-1997)
American Association for Justice
Federal Bar Association (National Executive Committee, 1999-2000; National Young Lawyers Division Chair, 1998-2000; MA Chapter President, 2003-04)
Massachusetts Academy of Trial Attorneys, Member
Boston Bar Association, Member
Massachusetts Bar Association, Member
Education:
Suffolk University Law School, Boston, Massachusetts
University of Vermont, Burlington, Vermont
University of Madrid, Madrid, Spain
Litigation Percentage:
100% of Practice Devoted to Litigation
Bar Admissions:
Massachusetts
United States District Court, Massachusetts
United States Court of Appeals for the First Circuit
United States Court of Appeals for the Armed Forces
Supreme Court of the United States
Pro Hac Vice Admissions: NH, ME, RI, CT, NY, NC, VA
Honors and Awards:
2012-2023 Best Lawyers in America
2019 – 2023 Best Lawyers "Lawyer of the Year – Personal Injury"
2019 – 2023 Best Lawyers "Lawyer of the Year – Products Liability"
Massachusetts "SuperLawyer" (2006 – present)
2014 – 2022 Top 100 Lawyers: New England Super Lawyers
Preeminent Rating, Martindale Hubbell